Ecommerce gives your business visibility. It facilitates greater customer engagement. It builds your brand. But to build a successful ecommerce website, you need to set specific goals, follow certain policies, strategise and adapt from time to time. Only then will your business grow in accordance with your expectations. Here are the tips you need to ensure your business stays ahead of the pack.
Transparency Counts
Policy statements, specifications including return and shipping details must be clearly stated. Every single detail about cost and added charges must be declared. Sales pitches should be direct, concise and jargon-less. Consumers must not feel suffer from any miscommunication whatsoever. Consumers should also be able to track the shipping of products. This is important for eCommerce websites.
Clear Descriptions
You need to be clear about prices since customers often feel cheated when hidden costs come up. Make sure you display exact prices, additional charges and discount offers to maintenance transparency. Building trust is important, retaining it more so.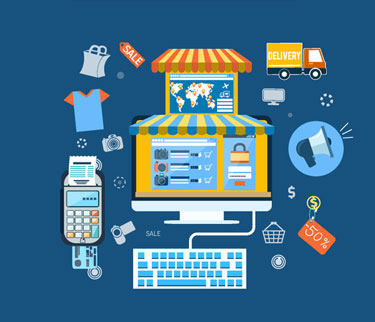 Effective Search Functions
Shopping experience is effective only when search results are exact. Consumers searching for an item will be satisfied only when they find the online store providing exact search results. Search buttons and categories must be quick and produce refined results.
Customer Feedback
Customers must be engaged to provide feedback. This is important for bringing referrals and increasing sales. Sharing positive reviews and feedback is important for generating good press about your site.
Hassle-free Payments
Consumers look for online shopping sites with easy to access payment options. Irrespective of whether a payment is being made or received, it must be easy for the customer. The website must have all modern day options such as PayPal account, credit card payments, and netbanking. The buyer and a seller who has PayPal accounts must be able to comfortably carry out the payments. Payment procedures must also be secure and must satisfy customers, not scare them away from your website.