An industry-leader in providing IT solutions since 1997, Openwave has been enabling digital transformation for clients across the globe with its exemplary services.Check out our complete Portfolio and Case Studies.
Want to Know More?
Reach us @ +60 169 185 667
Get comprehensive, quality-oriented and innovative solutions related to

Web Development

Mobile Apps

Payment Gateways
Our client-centric delivery model has enabled us to refine our techniques and internal processes to provide high-end solutions, delivered as per requirements at cost-effective prices. We specialize in:
Why Openwave Computing?
Value Creation
Our solutions are tactfully built to drive greater value for our business clients.
Leading-Edge Solutions
With innovation forming the core of our services, we deliver future-ready solutions.
Anytime, Anywhere Availability
Our solutions are made available 24/7 for clients on a global scale.
Strong Technological Background
We're well-versed with various tools and technologies and embrace the latest trends in the industry.
Quest to Achieve Excellence
We strive to achieve excellence in everything we do and focus on delivering the best.
Upholding Integrity
Our core value revolves around transparency, honesty, trust and maintaining integrity
Our Solutions:
Openwave specializes in eCommerce development and renders solutions across multiple platforms including
Magento
, OpenCart, Ubercart, Virtuemart, X-cart, CRE-Loaded, PrestaShop, Shopify, CubeCart, OsCommerce.
Get a Free Quote
Built on strong technological infrastructure, we provide unmatched
payment gateway solutions
that are highly secure, fast, efficient and customized as per client needs. We also integrate existing payment gateways such as PayPal, Authorize.Net etc, to websites and applications.
Get a Free Quote
Got
a
Project Requirement? Share
it with us and we'll lend
Our Professional Expertise
to
Bring It
to
Life.
Get

a

FREE Quote
or
Call us @
+60 169 185 667
to talk to our experts in detail.
---
Meet our

Global

Established

Delighted and Satisfied Clientele.
We've served over 100+ active customers across the world. Join our clientele list!






















---
Our Clients Speak Out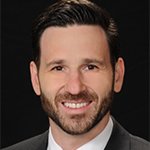 Jonathan & Dawn
Chartwell Compliance
We have been working with Openwave for more than a year on multiple projects and are extremely satisfied with the level of service and quality of delivery experienced. Openwave has a team of developers and business analysts with deep knowledge and experience spanning multiple disciplines of system development and website design. Their competitive pricing and extensive experience makes them an excellent choice and that is why Chartwell Compliance returns to them project after project!

O Almodovar
Chief Data Scientist - SEFSwaps.com
In our project experience, I can definitively state Openwave knows Responsive website design! The team was easy to communicate with, adapted quickly as necessary, offered input when discussing specification requirements, and most important of all was able to execute. The SEFSwaps vision was brought to life in a very short period of time due to the cohesiveness of Openwave's project management team. As the best compliment to their outstanding work, we have gone forward with additional work with Openwave which testifies to our extreme satisfaction.

Todd
Director - Energy Industry
Openwave did an excellent job! They delivered their work early and were very quick with updates based on my testing. I look forward to working with Openwave again soon!

Roy Siano
Lotto Hotline Inc
Our relationship with Openwave is on-going and spans more than ten years. In a nutshell, they are amazing. We haven't been able to stump them yet! They are a pleasure to work with..

Jae
Project Manager - IAP Consulting
Openwave took on the difficult task of creating a database-driven online custom store. While initial difficulties surfaced with communicating via email on such a complex task as well as challenges with the Project Manager, Openwave rectified the situation and provided stellar support and design work.

Peter M. Redling
Co-Founder - Popsy Interactive, VISN Inc.
I wanted to congratulate Openwave, You and Your team on your company's 20th anniversary. Working with Openwave as our website, smart phone and TV application developer has been a blessing and a pleasure for the last 7 years.

Openwave's team has shown a level of guidance, product understanding and professional execution that has easily surpassed that of the many programming companies that I have worked with in my 25 years of application development.

I sincerely wish your company continued success in the future and would like to offer you and your team a heartfelt "THANK YOU" for all the wonderful work that you have done for us on our new project and throughout the years!

Again Congratulations!

David Vozick
Lukes All Natural
I have been most satisfied with the cooperation, s/w improvements and advice that Openwave has given me over the past 5 years.

I must also point out that since I live in the New York area, I have had the special opportunity, on several occasions, to meet personally with Project Coordinator. That's not so easy for other clients around the US.

Daniel Pfeffer
Aleutian Capital Group
Phenomenal experience from start to finish. Team met every benchmark and timeline and delivered a product that was beyond expectations. A truly wonderful partnership!

Darren Berry
Real Caribe
Just a quick feedback email regarding the work you guys have done and efficiency and professionalism you have shown us over the last few weeks.

I know that we as a company have not been the easiest to deal with as is often the case with the constantly changing nature of our industry, Openwave's project manager has been very helpful throughout the process and has gone above and beyond his remit on several occasions over the last few weeks.

I know that he has both worked beyond his mandated hours and completed tasks outside of his task stream at short notice and we as a company appreciate that sincerely.

I would have no problem recommending Openwave to anyone else seeking to have any work done at such a high competent and efficient level.

Karen Munster
Nexidiom
So far you've completed 5 sites for us (including HomeD and Robin Hood) and 4 more to go. So far I have found Openwave very easy to work with. Often times, much easier than my customers. You have been flexible when I've needed you to be.

I have been especially impressed with the design work. I did not expect that and really appreciate it that gives me more confidence going forward if I need it, to be able to depend on you more for that. Timeliness has been excellent. Professionalism is also. Pricing is quite competitive.
---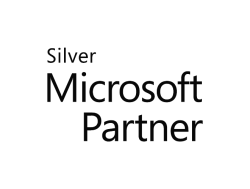 A Microsoft Certified Silver Partner, Openwave Computing is an international organization adept at providing high-caliber technology solutions and impeccable web and mobile app development services to all businesses across different categories. We have developed methodologies strategically to ensure the superior online presence and an escalating ROI.
---
Quality Assurance
At Openwave, we put quality first and emphasize on delivering solutions not just on time but also with strict regard to quality standards. Being an ISO 9001:2015 certified company, we are committed to providing superior quality and services. We adhere to an effective risk management policy and utilize strong technological infrastructure to deliver quality products to our clients.
Information Security Assurance
When sensitive and valuable information is at stake, it needs to be protected with the highest level of security. At Openwave, we understand the need for robust information security and go the extra mile to protect the confidential information of our clients. With an ISO 27001:2013 certification, we live by the three principles of information security - Confidentiality, Integrity, and Availability – and protect vital information from being compromised.