SEROI - Reliability Centered Maintenance (RCM) System
The Reliability Centered Maintenance system has been designed to keep a track of the potential failures a system, product or process could display in the near future, and help resolve it before it becomes too problematic. Since several ventures employ sophisticated equipment and machinery on a day-to-day basis, finding the risks in them and keeping faults in check.
SEROI is an RCM web app that seeks to equip industries with the means to easily conduct fault analysis and manage their equipments seamlessly. With SEROI at your disposal, you will be able to maintain a neat track of the faults your equipments have and divert your focus towards fixing the failures instead.
This RCM tool brings cutting-edge technology to the table. Decision analysis modules help users cut through the options and decide on the most feasible solution to a problem. Failures come in all shapes and sizes, which is why SEROI has been designed to help users through a set of simple Yes/No questions, to arrive at a fruitful conclusion. Artificial Intelligence modules will be integrated with the SEROI system soon, to make the analytics even sharper and the tool even more powerful.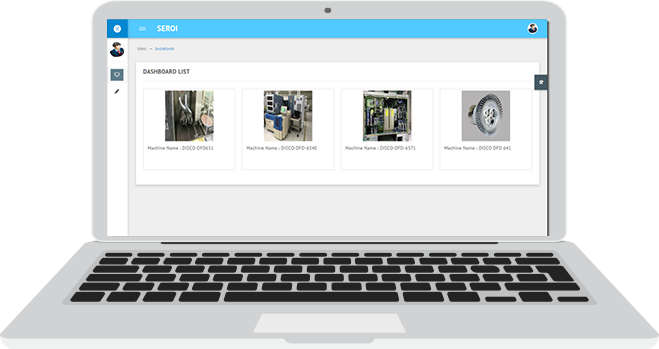 Key Features
Provides you with detailed failure reports and allows you to gauge the severity of said failure, thus making sure you are well-equipped to counter problems.
Allows you to create and maintain in-depth hardware architecture for your systems and processes.
Helps in mapping machine modules and the subsequent component information so users can analyze potential problems and keep them from happening.
With SEROI, Failure Mode and Effect Analysis (FMEA) and Failure Modes, Effects and Criticality Analysis (FMECA) can be conducted to find out the potential problems that might surface and come up with a solution for them.
All the failure analysis data is stored in a single place for easier retrieval.
Make a step-by-step organization of your industry's machines with SEROI.
Develop fault-management and maintenance strategies for any technical problem.
Allows for labeling problems with severity levels so that other experts may take the necessary steps to mitigate further problems and eliminate the fault.
With SEROI you can compare between different maintenance strategy and gauge their efficiency, while also helping you calculate the maintenance interval for any necessary repair.
Benefits
SEROI has an incredibly user-friendly interface that anybody can learn and get comfortable with swiftly.
Having the collective data for all your equipments in a single place will help you save time and money.
Even users with little to no technical knowledge will be able to analyze faults, learn the causes behind them and take the necessary maintenance steps.
The search logs present allow users to retrieve and go through failure data, analyze the causes, and check the corrective steps to be taken.
Plan an all-out maintenance approach for your systems.
Save a good amount of time, effort and money by planning sharp solutions for any and all faults.
A simple 3-stop process helps you gauge a fault's threat threshold.
Fault analysis can be done in minutes and the data for the same is stored for easy retrieval.
Maintain safety level data for all your devices.
Provide workers with possible post-failure impacts to be wary of.
Employ workers with the impacts a potential failure might bring, so they can be wary.
Equip yourself with the knowledge of potential faults and their causes, and be in a good position to mitigate the same.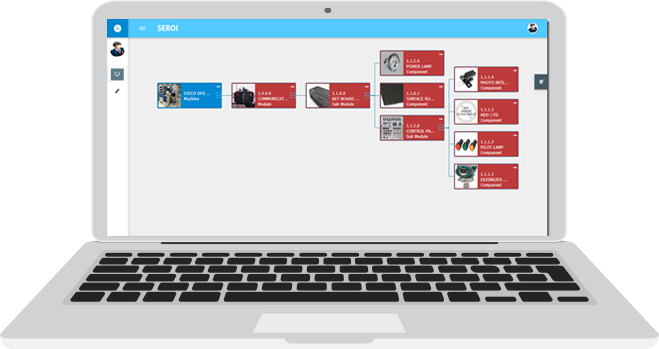 Where Is RCM System Utilized?
Aviation and airplane machinery
Factory equipment
Mining machinery
Production industry equipment
Automobile and vehicles
Data centers
The data generated by machines can be difficult to manage overtime, and failing to manage it might lead to a plethora of dangerous technical problems. With a number of machines and equipments being utilized on a daily basis, maintaining them is mandatory. The SEROI RCM System provides you with world-class fault detection, data storage and analytical measures for your venture, thus making sure any failure is dealt with immediately and your machines are in top-notch shape.
Grab a Free Demo