Microsoft Dynamics CRM
Trim sales funnels, improve customer experience and amplify conversion rates with Microsoft Dynamics CRM & Openwave.

Microsoft Dynamics (Now part of Dynamics 365) is an integrated set of Customer Relationship Management (CRM) solutions which are designed to optimize business processes to effectively boost sales, marketing, and services. Leveraging actionable data, businesses can drive the promotion of marketing, track sales leads & pipeline, and enhance customer acquisition & relationships.
Spearheading with CRM by your side, streamline administrative processes in marketing, sales, and customer services and increase the lucrative nature of your business! Employ useful customer data to convert leads and augment every opportunity that comes your way!
Being a Microsoft Certified Silver Partner, Openwave is adept at delivering excellent industry solutions which enable businesses to adapt to the cutthroat competitive environment of today! Addressing the specific requirements of each business, regardless of the size, our experts offer A1 services such as consulting, implementation, testing, upgrades, and rollouts.
Customer Engagement
Drive productive interactions with your customers by streamlining the sales process and engaging excellently with your customers! Quick delivery is the key to success!
Complete Integration
Combining software solutions and communication channels, keep a track of potential leads, pitch your services or products at the right time, and close deals efficiently via channels of their convenience!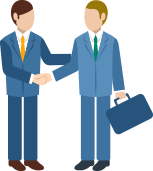 High Scalability
Gather customer data and analyze for the best way to scale your business to greater heights! Eliminate monotonous and redundant procedures and employ your resources for actual growth!

Why Choose Openwave?
Having more than 8 years of experience in Microsoft Dynamics CRM, we have mastered its solutions till Dynamics 365.
Employing inbuilt UI and SDK programming, our experts flexibly customize your CRM solution to fulfill your specific business needs.
We enable smooth migration of data from legacy systems to Dynamics CRM.
Our experts are highly skilled at resolving performance issues, optimizing codes, debugging, and conducting a number of automation tests.
We offer personalized web page design & development services to augment CRM Functionalities.
We are a Microsoft Certified Silver Partner.
Our company has ISO 9001:2015 & 27001:2013 certifications.
Depending on client needs, we can definitely assign dedicated resources.
We enable integration of third party applications such as SAP, ERP, etc.
Achieve more by improving your existing Microsoft Dynamics CRM System or incorporate a new one with Openwave! Connect with us today!
Contact Us
Microsoft Dynamics CRM for Sales
Improve the performance of your sales team by employing Artificial Intelligence! Connect with customers, track potential leads, and automate executions for conversions!
Agile Growth & Scalability
Equipped with actionable data, catapult your business with definitive sales techniques and cut loose of all the hassles! Discover high quality leads from various sources and shape your pipeline!
Revisit your past activities actively and ensure you learn from mistakes! Achieve sustainable growth and scale in an absolutely efficient manner! Potentially boost your ROI at every step you take!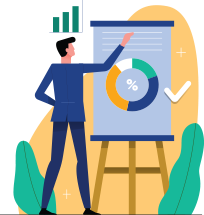 Automate & Streamline Sales Execution
Target prospective leads and convert them effectively and quickly by automating your sales activities! Streamlining the sales process will dramatically help you engage better and convert more!
Predict the next moves of your customers and take the best action in order to close deals and improve the relationship with them. Don't leave your business actions to chance anymore!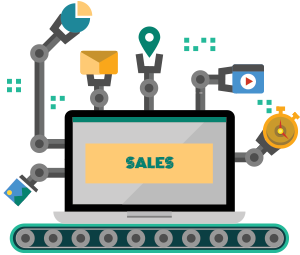 Augment Customer Engagements
Take a helicopter-view of the customer data from the integrated solutions, strategically interact with leads, and personalize your actions to carry your customers and have them make the purchase!
Customer insights will enable you to keep a track of the status of their activities and help you decide to take the right action! Leverage customer data for desirable results!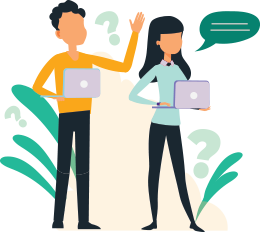 Benefits
Integrate multiple Microsoft tools like Excel, OneNote, and Outlook to boost business opportunities!
Overcome monotony and employ resources for high sales performance.
Cut-short sales funnels, rapidly grow, and quickly scale by making informed decisions and taking appropriate measures.
Microsoft Dynamics CRM for Marketing
With robust planning and tracking tools, market your products and services easily! Run multi-channel campaigns and attract leads! Align marketing activities for maximum productivity!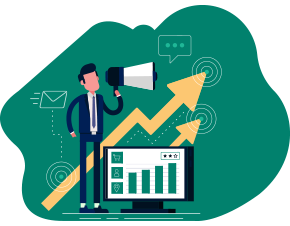 Multi-Channel Campaigns
Target your customers across all platforms and prompt them to engage with you! Email marketing, website content, special events, and other methods give you data which enables better resolutions!
Test different methods on each platform and find out which one works best for your business! Stick to the most prospective channel and foster leads to get more conversions!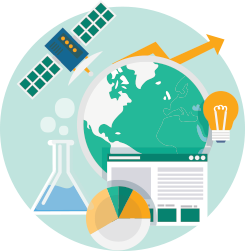 Strong Brand Image
Uplift your brand's reputation by making the right decisions and taking the right actions! Connect with the right people and have them value your business more for better conversions!
Closely track and measure your marketing performance with the help of essential campaign indicators. Identify your shortcomings and overcome them by directing your workforce towards improvement!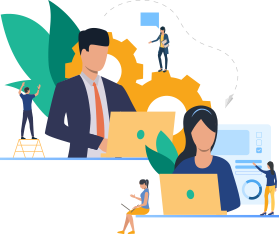 Automated Workflows & Reduced Costs
Automate the marketing process to engage easily with customers and reduce operational costs at the same time! Incorporate AI and enkindle innovative ideas across your marketing strategies!
Configure software to enable dynamic interactions with your employees and accelerate campaigning activities to escalate productivity at affordable rates!
Benefits
Attract leads from multiple sources by making use of advanced marketing methods like lead management and lead scoring.
Identify weak points via data analysis and strengthen them to dramatically improve the flow of traffic.
Automate workflows and employ innovative approaches to ameliorate marketing performance.
Microsoft Dynamics CRM for Customer Service
Offer prompt and effective resolutions to your customers and improve the quality of your service! Deliver customer satisfaction at every level with powerful tools!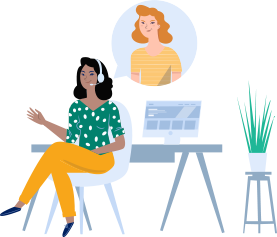 Quality Customer Care
Have your customers get in touch with you any time on the service channel of their convenience. By exhibiting your service availability with AI incorporations, achieve productive engagements!
Provide the best possible service by leveraging the customer data available to you offer instant resolutions! Never compromise on customer satisfaction to never compromise on quality!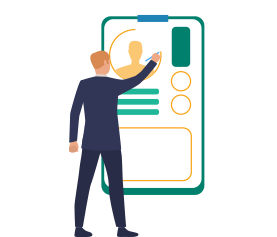 Personalized Services
With an overview of customer activities, you will be able to effectively judge their interests and specifically target them to boost conversions! Passing through the sales funnel has not been easier!
Efficiently pursue up-selling and cross-selling strategies with the help of contextual customer data and enable your resources to achieve desirable outcomes via intelligent automation!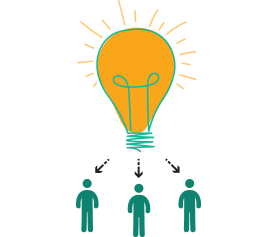 Seamless Resource Allocation
With the help of automated feedback surveys, discussion forums, and social media, study the requirements of your customers and direct your resources to maximize business opportunities!
With in-app learning provisions, offer quality training to your agents and automatically assign jobs to them. Automation fast-tracks the entire process and has them ready for work in no time!
Benefits
Track customer interests easily and nudge them accordingly to boost conversion rates!
Analyze meaningful data and custom-tailor your interactions with your customers in order to close deals without hassles!
Train your customer care resources and deploy a strong team with top-notch skills for maximum productivity!
Microsoft Dynamics CRM for Social Media
One of the biggest sources for finding potential customers, social media provides businesses with the perfect platform for businesses to understand customer needs and drive sales!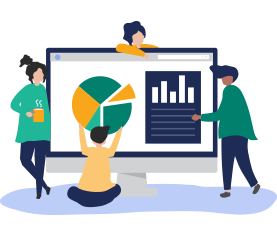 Analyze Data with Marketing Intelligence
Identify and measure the sentiments of potential leads customers from different social media platforms and strategize your branding accordingly!
Post useful content online and have users engage with it frequently. Analyze the impressions made on your posts and design your future posts based on the winning elements to improve the outcomes!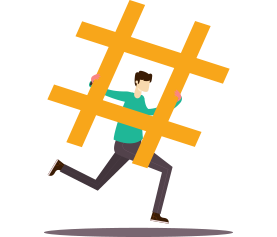 Identify Trends and Exploit Them
Detect trending topics and exploit them to get more traction for your business! Track your posts to observe how customer interests change with time!
Focus on social media platforms, forums and blogs to find potential customers. Regularly engage with potential clients in the platforms that lead to positive outcomes and avoid those that don't!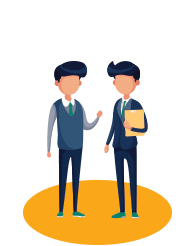 Interact Better with Customers
Using the tools provided by Microsoft Dynamics CRM, make a firm presence on social media and exploit the nature of customer queries in order to win customers and conversions subsequently!
Office groups enable teams to astutely engage in social media activities. Make the most out of this opportunity! Upload posts, share profiles, and attract customers!
Benefits
Equipping your business with marketing intelligence, track and measure activities on social media and share valuable insights with your marketing and sales teams.
Scan for potential opportunities with customers by analyzing social media posts and considerably improve customer engagement.
Establish a firm social media presence to drive customer interactions and boost sales with effective engagement strategies!
Dramatically improve the profitability and ROI of your business with Microsoft Dynamics CRM! Get a new system or upgrade the current one with Openwave!
Contact Us